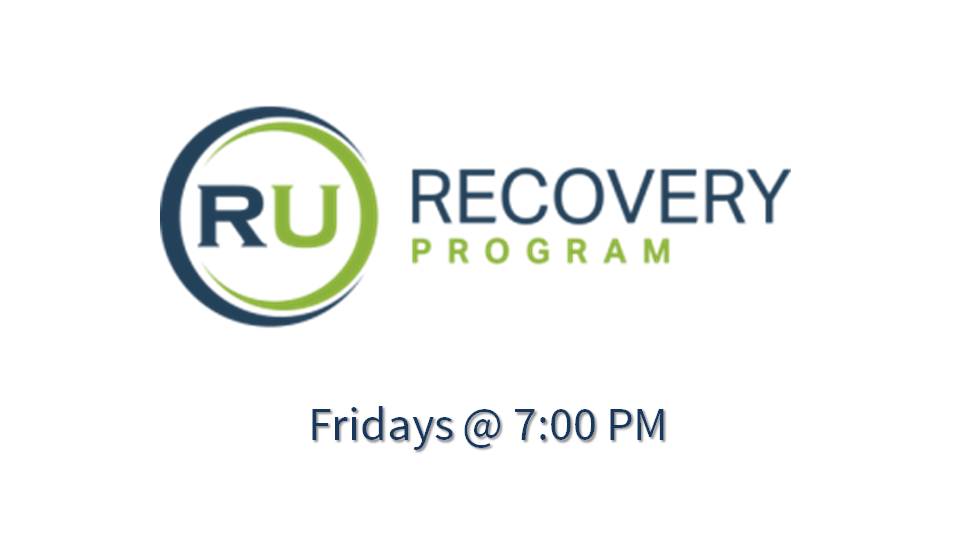 Our society is becoming more and more complex.
Sexual addiction, alcohol dependency, and drugs are crippling men and women throughout our country. This is our reality.
The Reformers Unanimous (RU) program
is designed to help those struggling with hurts, habits, and hang-ups by showing people the loving power of Jesus Christ through a recovery process.
By attending RU meetings
and applying the biblical principles that are shared weekly, you will grow spiritually and become free from addictions and compulsive or dysfunctional behaviors. This freedom creates peace, serenity, joy, and most importantly, a stronger personal relationship with Jesus Christ and others. Join us this Friday night at 7:00 pm to experience the joy of living free!
Great Teaching
Each RU meeting includes a thirty minute teaching lesson on how to overcome temptation using principles found in the Bible.

Complete Curriculum
RU has numerous resource materials to aid in your recovery. They include program guides, handbooks, workbooks, and memory books.
Personal Testimonies
Each RU meeting gives volunteer students an opportunity to share how God has changed their lives. You will be encouraged by hearing stories of God's miraculous saving grace. We hear of days, months, and years of victory and give awards for each.
Personal Counseling
RU breaks into counsel groups to share each of our burdens and blessings. Each group is led by a counsel leader. If anyone needs personal counseling, it is available.
Leadership Staff
Each RU group has its very own leadership staff of volunteers who are trained to work with you one-on-one or in group counseling.
Childcare
RU offers clean, loving nurseries, and childcare with trained workers. The children will play games, learn Bible stories, and have lots of fun.
Awards Program
Pins and ribbons are awarded to participants for each level reached in the program.
Reformers Unanimous Director - Mike Bearer